SPERRY MARINE COMPASSNET SOLUTION
CompassNet - the Revolutionary Heading Management System
The new CompassNet Heading Management System (HMS), adopts a new innovative technology that is in line with today's customer needs, regulatory requirements and technology innovation.
Conventional heading management systems are cable intense as each sensor is required to exchange information throughout the system. By adopting Ethernet technology ("Heading Over Ethernet" protocol) we have been able to reduce the number of cables introducing savings based on reductions in both the number of connections and cables required. CompassNet is a ring bus network, providing redundancy to the network communications. The loss of a ring bus unit (heading sensor, DDU, CDU) or a cable cut at a point in the ring bus does not affect the network communication. Ring bus topology also provides the capability for "hot plugging" of bus units, meaning that the exchange of a unit does not require the system to power down.
The system is highly and easily scalable from a single gyro to up to four gyrocompasses plus connection of a fluxgate in compliance with all IMO requirements. All heading sources are managed through the NAVITWIN V, the heading management interface.
CompassNet Heading Sensors:

NAVIGAT 100 (Standalone Gyrocompass Solution)

NAVIGAT 200

NAVIGAT 2200 (Maintenance free)

NAVIGAT 3000 (Maintenance free)

CompassNet Components:

Data Distribution Unit (DDU)

Processor Board and Ethernet Module

Converter and Amplifier Unit/Board (CAU/CAB)

NAVITWIN V Control and Display Unit (CDU)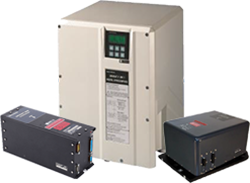 GYROCOMPASS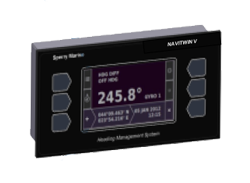 NAVITWIN V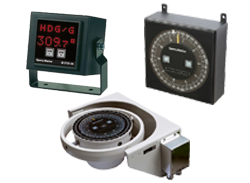 REPEATERS