CONNECTIVITY AS A SERVICE. ALL-INCLUSIVE. NO COMMITMENT.
ALL IN ONE SERVICE

A rugged and proven hardware

Regional Broadband up to 6 Mbps



Unlimited Email & Texting

Shipping and Installation included
FLEXIBLE AND FAST
Offering your fleet everything it needs to compete today, AgilePlans™ by KVH is an all‑inclusive, no commitment service including: global broadband, VSAT hardware, daily TV and print news, training, free shipping, free installation, and zero maintenance costs. And now, with the all‑new TracPhone® V30 or V3HTS, connect with data rates as fast as 6 Mbps.
WHAT DO AGILEPLANS REGIONAL BY KVH INCLUDE?
KU-BAND SERVICE
Data Speeds up to 6 Mbps Shore to Ship / 2 Mbps Ship to Shore
AVAILABLE DATA PLANS

Plan

Data / Month

$ / Month

MB Extra Speed

V3H-AP200MB
200 MB
$513
32/32 Kbps
V3H-AP500MB
500 MB
$688
64/32 Kbps
V3H-AP1GB
1 GB
$956
128/64 Kbps
V3H-AP2GB
2 GB
$1.491
128/64 Kbps
V3H-AP5GB
5 GB
$1.913
128/64 Kbps
V3H-AP10GB
10 GB
$2.335
128/64 Kbps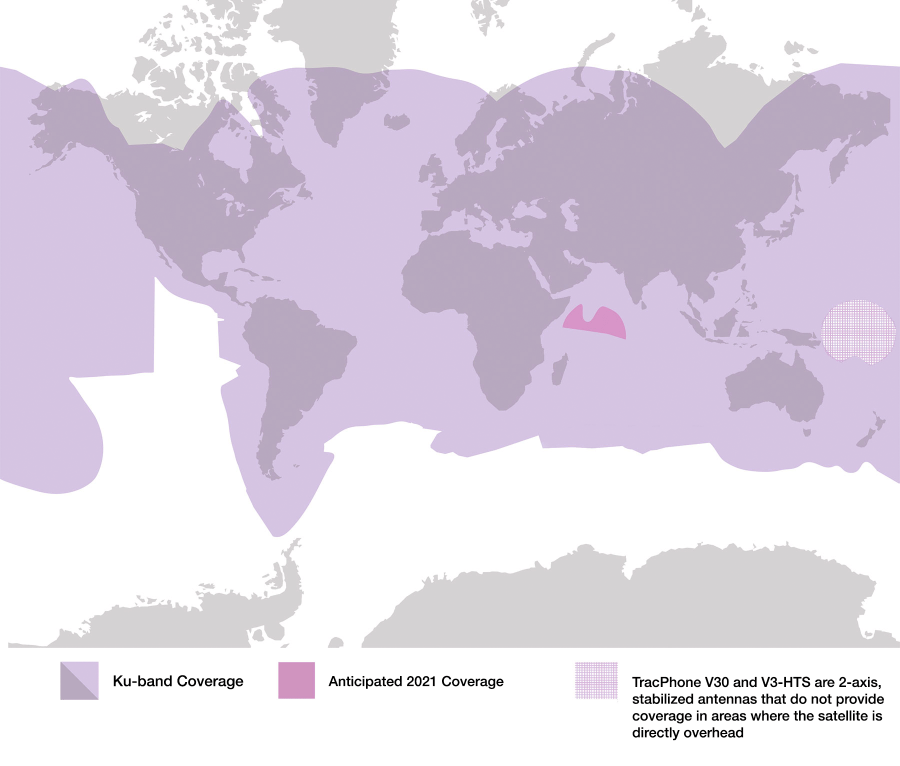 Rack-mountable Integrated CommBox
TM
(ICM).
---
2 RF cables and power/data cable (30 m / 100 ft), plus 1 NMEA cable (30 m / 100 ft)
---
1 VoIP line with KVH-assigned number
1
Free initial network and installation consultation.
---
Free shipping
2
to, and standard installation in, KVH-designated ports OR credit (USD 1250) for shipping/install in other ports (visit
http://kvh.com/agileports
)
3
---
Zero maintenance costs throughout subscription period.
---
KVH OneCare Global Technical Assistance Package.
---
Proactive Performance Monitoring.
---
myKVH Management Portal
---
Vessel Tracking Service - Basic Tracking
| | |
| --- | --- |
| | "Cybersecurity at Sea" training program for officers and crew to help reduce the risk of cyberthreats to onboard and fleet operations. |
OPTIONAL BACKUP SYSTEM FOR KVH AGILEPLANS
SAILOR 4300 OR THALES VESSELINK 700 CERTUS SERVICE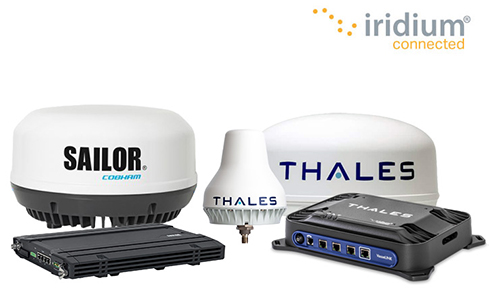 IRIDIUM CERTUS DATA PLANS (INCLUDES HARDWARE)




Type

Plan

$ / Month

MB / Month

$ / MB Extra

Bandwidth

Standard
AP-Iridium-300
$595
300
$1,99
176/176 Kbps
Standard
AP-Iridium-U
$695
Unlimited
NA
176/176 Kbps
High Speed
AP-Iridium-300
$695
300
$1,99
704/176 Kbps
High Speed
AP-Iridium-U
$795
Unlimited
NA
704/176 Kbps
1 Standard charges apply for additional numbers or customer-designated numbers.
2 See http://www.kvh.com/agileoptions for the listing of ports where shipping costs to the port is included in your AgilePlans monthly subscription fee; additional charges may still apply.
3 AgilePlans Standard Installation is for labor only. Installation services are subject to and governed under KVH´s Professional Services Standard Terms and Conditions and AgilePlans Standard. Installation Terms and Conditions, see http://www.kvh.com/agileresources for details.
PHONE CALLS TO LAND OR MOBILE FOR AS LOW AS $0.05/MINUTE
ALL INCOMING CALLS FREE OF CHARGE