ECDIS
The Electronic Chart Display and Information System (ECDIS) allows quick access to tasks that are performed during a vessel's operation. The Human Centred Design and colour coding allows the operator to interpret the data at a glance and navigate stress-free.
MAIN FEATURES
Flexible and movable menu for quick task-oriented access to chart related functions, sub-menus and a clear overview

Reduce risk by creating and testing alternative voyage plans without interruption of the navigation process

Display charts from key chart suppliers such as Admiralty AVCS, C-Map, GNS, ChartWorld and Navtor

Flexibility in modes: Radar Overlay, ECDIS, Conning Info Display and Central Alarm Management

From standalone ECDIS to a multi-node networked system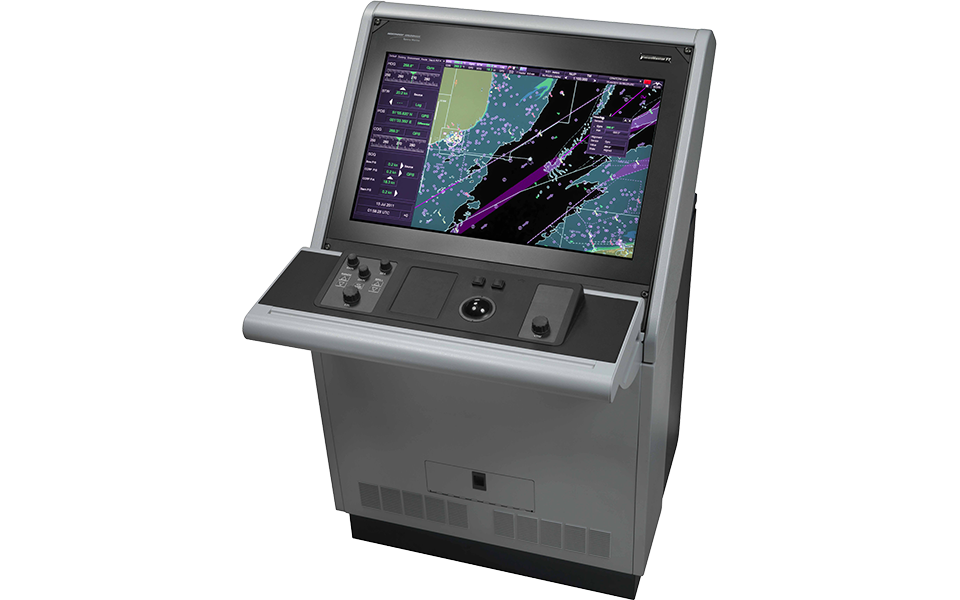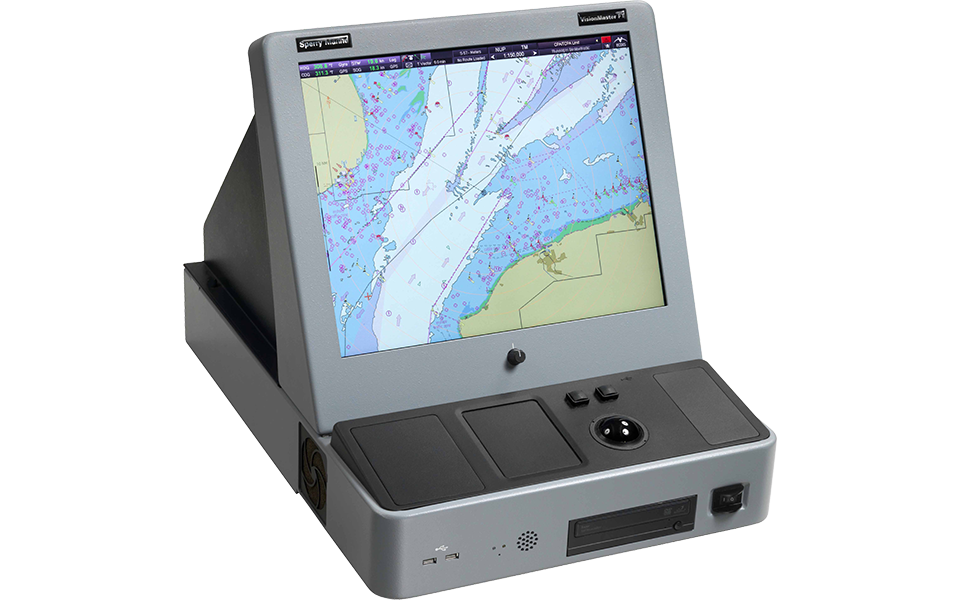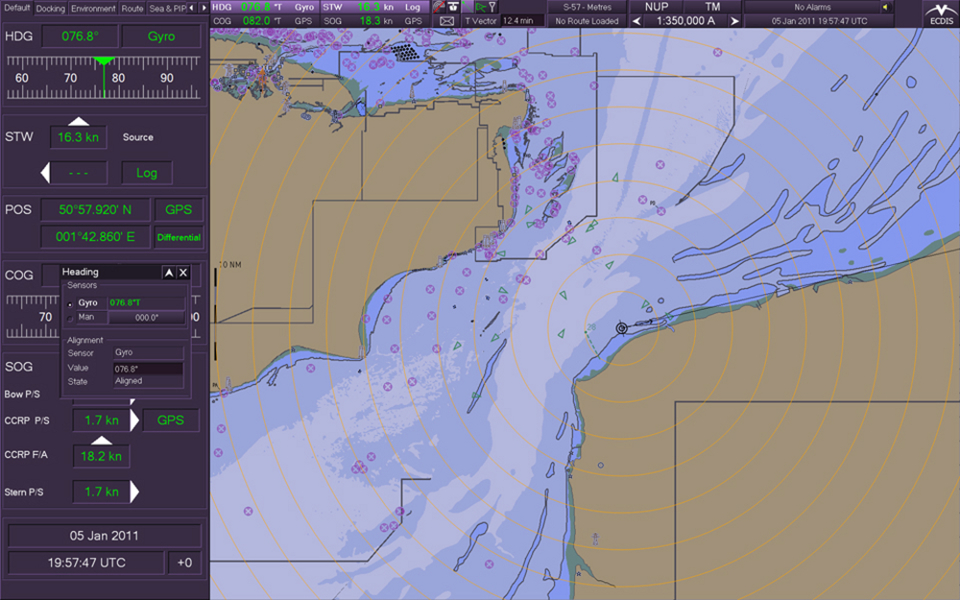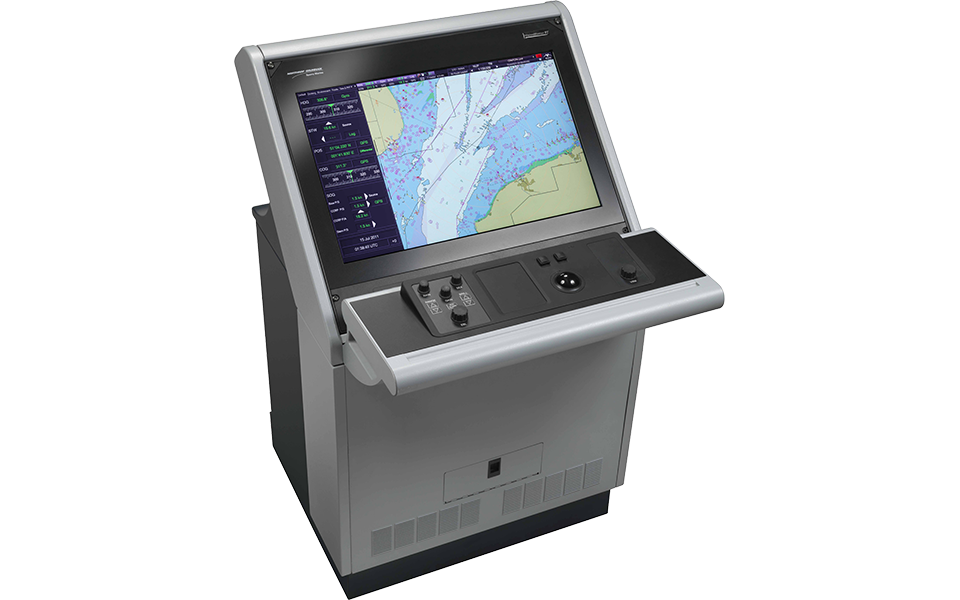 Versatile
In order to maximise compatibility with a wide range of vessels and operating systems, the VisionMaster FT ECDIS is available in various configurations, including a wide range of installation formats.
The product can be configured to meet a vessel's individual requirements.
It can also be quickly upgraded to ECDIS with Radar Overlay, or to TotalWatch multi-function workstation. Further upgrades can be configured to include automatic chart downloads, integrated weather routing and remote diagnostics, as well as CCTV support and 3D vision sonar terrain.
Benefits
Fast, accurate route planning

Improved safety and efficiency

Ease of operation

Flexible functions and upgradability

Flexible configurations

Exceeds IMO performance standards
Fully Compliant
The VisionMaster FT ECDIS is fully compliant with the International Maritime Organisation's (IMO) regulations for paperless navigation and electronic chart display. It provides a separate, redundant backup station in case the primary ECDIS navigation station becomes unavailable. Our highly reliable, flexible navigation solution provides improvements in performance to enhance the ship's safety at sea.
The ECDIS also includes an ADMIRALTY Information Overlay (AIO) layer, making Temporary & Preliminary Notices to Mariners and ENC Preliminary Notices to Mariners available to ships' navigators, to learn more.

AVAILABLE OPERATION MODES
| | |
| --- | --- |
| VisionMaster FT ECDIS with Radar Overlay To improve efficiency and safety at sea, VisionMaster FT ECDIS with Radar Overlay integrates the radar video and targets on the electronic charts, correlating the radar targets with the AIS targets shown on the ECDIS. To facilitate the use, the information density of the ENC cartography shown is completely configurable, from a simplified presentation of the coast to a fully detailed visualization. The VisionMaster FT ECDIS with Radar Overlay from Northrop Grumman Sperry Marine can be provided in console format, desktop format or kit format. It provides intelligent functions for safe navigation, exceeding IMO requirements for additional safety at sea. | |