ECDIS
Replacing traditional paper charts, the introduction of Electronic Chart Display and Information Systems (ECDIS) as officially approved aid to navigation marks a whole new era in the history of marine navigation.
An ECDIS is a computer based navigation system used as an alternative to paper navigation charts. Integrating a variety of real time information it is an automated decision aid, capable of continuously determining a vessel's position in relation to land, charted objects, navigation aids and unseen hazards.
The benefits of sailing with ECDIS include:
Replacement of paper charts
Real time information
Anti grounding prevention
Fuel saving potential
Automatic chart updating
Dynamic Licensing (pay-as-you-go)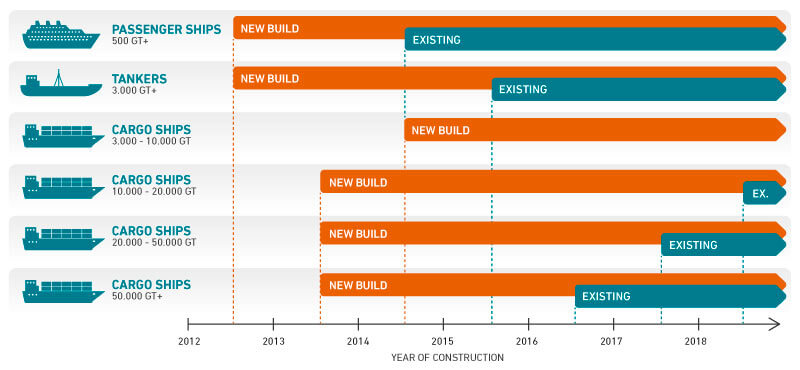 Regulations and Performance Standards
The current performance standards for ECDIS were laid down by the Maritime Safety Committee of the International Maritime Organization (IMO) in resolution MSC.232(82), effective as of January 1, 2009.
In the same year IMO approved amendments to SOLAS V (19) making ECDIS mandatory on most ships over 500 GT in accordance with a rolling timetable that began in July 2012.
In 2015 several international standards related to ECDIS underwent revisions, such as IEC 61174 Ed.4 on operational and performance requirements for ECDIS or IHO S-52 Annex A Ed.4 related to chart presentation.
By August 2017 all installed ECDIS products should be upgraded to comply with the new standards.
GET TO KNOW OUR PRODUCT LINE
Complete and Flexible ECDIS Platform

The Danelec ECDIS range is Wheelmark approved by DNV GL, and complies with all applicable IMO requirements defined in MSC.232(82), as well as the revised IEC and IHO performance standards mandatory for all new and existing ECDIS installations by August 2017.

Featuring the smallest, most compact ECDIS system available on the market, Danelec ECDIS products offer the same high quality and reliability already known from our VDR platform, together with an unmatched flexibility for easy installation on all bridges.

Our broad and flexible Danelec ECDIS product range is built on one technology platform, providing the most compelling ECDIS retrofit solution, through several alternatives to suit every need:

Compact, application-specific ECDIS hardware options with essential or enhanced features
A range of military-grade low-power LED monitors available in three sizes (19", 24", 27")
Multiple keyboard choices with several mounting possibilities
Standalone application or console installation options
DANELEC MARINE ECDIS BROCHURE