Aeromarine will supply, commission and integrate Navigation and Communications systems for Navantia Avante 2200 Combatant Corvettes for Saudi Arabia, currently being built at the Navantia San Fernando and Puerto Real shipyards. We can highlight the below features:
Length: 104 meters; Beam: 14 meters.
Propulsion: 4 diesel engines, 5,920Kw each.
Speed: 27 knots.
These corvettes are designed for maritime traffic surveillance and control missions, search and rescue missions and assistance to other ships. They will have an important capacity for strategic defence, as well as anti-submarine, anti-aircraft, anti-surface and electronic warfare capabilities.
Aeromarine, on the one hand, will collaborate in MINERVA integrated navigation bridge development project, supplying part of the equipment comprised in this solution as well as providing Navantia the necessary support to accomplish the successful integration of these systems into MINERVA IBS. The supply includes Speed Logs, Echosounder, Autopilot, DGPS, Secure AIS, Sound Reception System, Magnetic Compass and Repeaters.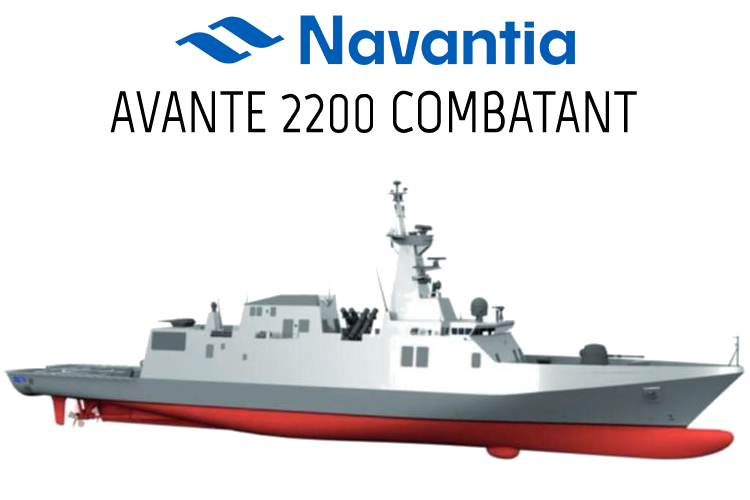 On the other hand, Aeromarine will supply the satellite communications and external radio / GMDSS communications equipment, thus providing the corvettes with a robust and reliable solution for emergency situations. The GMDSS supply includes the VHF DSC, MF / HF DSC, Inmarsat-C, Navtex, EPIRB, SART and GMDSS Portable VHF radio equipment. As for the satellite communications solution, Saudi Arabia has chosen the Inmarsat FleetBrodband system for bridge operations. Aeromarine will also provide technical engineering support to Navantia, for the integration of communications systems, with the solution that Navantia has developed for this and other navy projects.
Aeromarine engineering department will provide assistance for integration, connection, configuration and commissioning of the systems supplied, in order to accomplish Harbour Acceptance Tests (HAT) and Sea Trials (SAT) to comply with the high quality professional standard that this project requires.
This contract award is very good news for Aeromarine and further strengthens the good relationship between both companies. To remember that Aeromarine has collaborated with Navantia in the most important new builds in the recent years, such as the BAM series for the Spanish Navy, the ship "Cerro de la Pez" for PEMEX, the navy school ship "Union" for the Peruvian Navy and AOR ships for the Australian Navy.