In March 2019, Aeromarine and G. Junquera Marítima reached an agreement for supply and commissioning of the new AgilePlans solution offered by KVH Industries A/S onboard the first of the vessels of its fleet.
G. Junquera Marítima, S.L. manages the fleet for the Group of Companies "Navinorte, S.A.U", "Remolques Gijoneses, S.A." and "Seamar, S.L.U", with cabotage operations serving the European/Mediterranea/Northeast Africa area on a tramp basis, as well as with both port and deep-sea tug operations.
In December 2017, KVH launched its new AgilePlans sattelite communications solution, now called, AgilePlans Global, which includes the following as a connectivity service subscription:
One Ku-Band VSAT communications system included, with connectivity provided by its HTS high-bandwidth satellites.
Airtime services with two data channels: One High-Speed, with speeds up to 10 Mbps / 3 Mbps, and another Unlimited Data channel, with a customer-selectable range of speed options.
Voice-over-IP (VoIP) line, through a different channel, to ensure direct, clear communication.
Entertainment package: Daily TV-news service (NEWSlink TV), and daily electronic-format news publications (NEWSlink PRINT).
Training and basic capabilities training package (TRAININGlink BTP) for tanker, dry cargo and offshore vessels.
Crew Cybersecurity Training (TRAININGlink).
Global Service Support included: anywhere in the world, service support is included as an integral part of the solution, thereby avoiding potentially expensive costs to the owner, should any technical issues arise.
myKVH online platform: available on the web, providing useful fleet monitoring and control tools.
Shipment and Installation: also included as part of the service, in any of the 4.000 ports which KVH has selected around the world.
Following the first commissioning onboard vessel CUERA, and having succesfully passed the established on-board trial period, G. Junquera Marítima, S.L.confirmed supply and installation of the solution on vessel CORNIÓN. Given the successful experience with these vessels, supply and installation were also confirmed for vessels AMUESA and ANGÓN.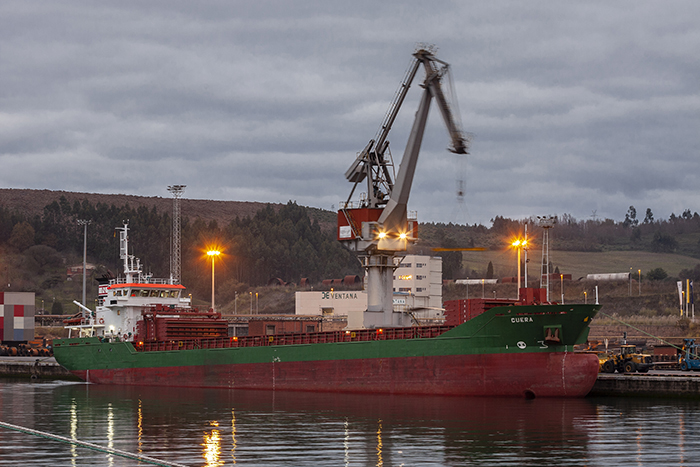 CUERA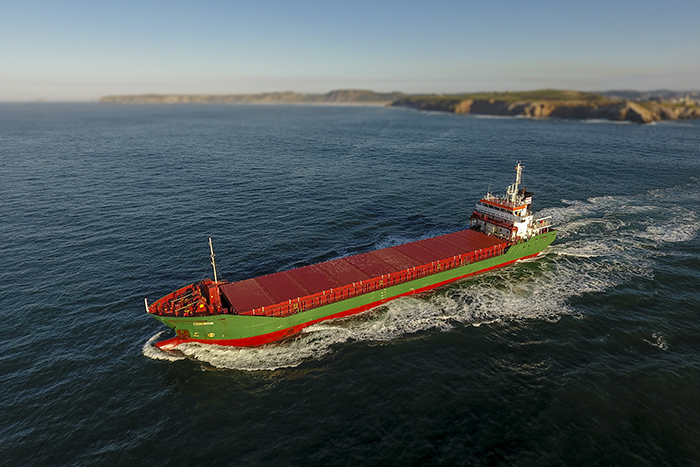 CORNIÓN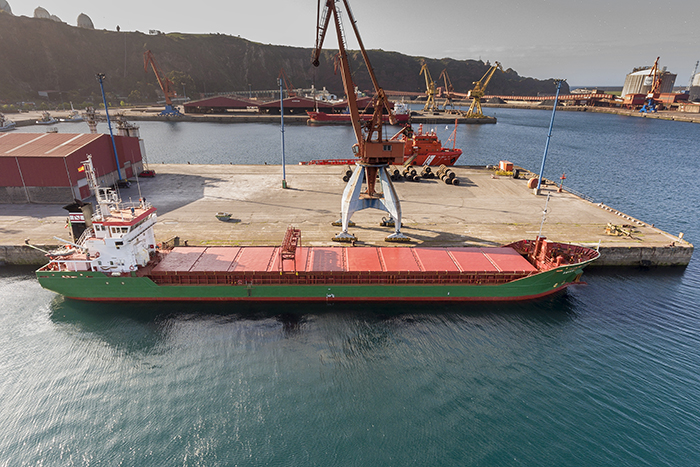 AMUESA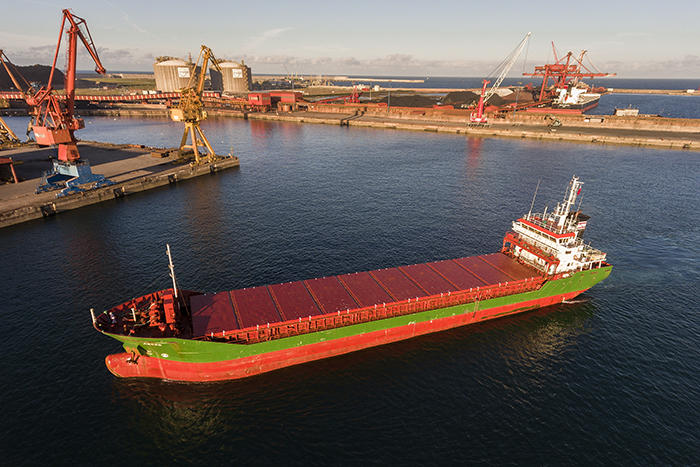 ANGÓN
This week, one year after the first installations, Aeromarine has successfully completed commissioning on the last vessel of the fleet, ANGON, which receives the full service package from KVH's AgilePlans solution.
The crew now enjoys data connectivity of up to 10 Mbps / 3 Mbps on the High-Speed data channel, ideal for applications which require such throughput. Additionally, they enjoy an Unlimited data channel, which provides the crew with connectivity anywhere on their own computers, tablets, or smartphones. This, without a doubt, is one of the main benefits for the seafarer's quality of life at sea.
The degree of coverage offered by the AgilePlans Global solution, using high-performance HTS satellites in Ku-Band, is the widest offered by any service provider, thereby ensuring complete operativity, for all vessels travelling in the main shipping routes around the world.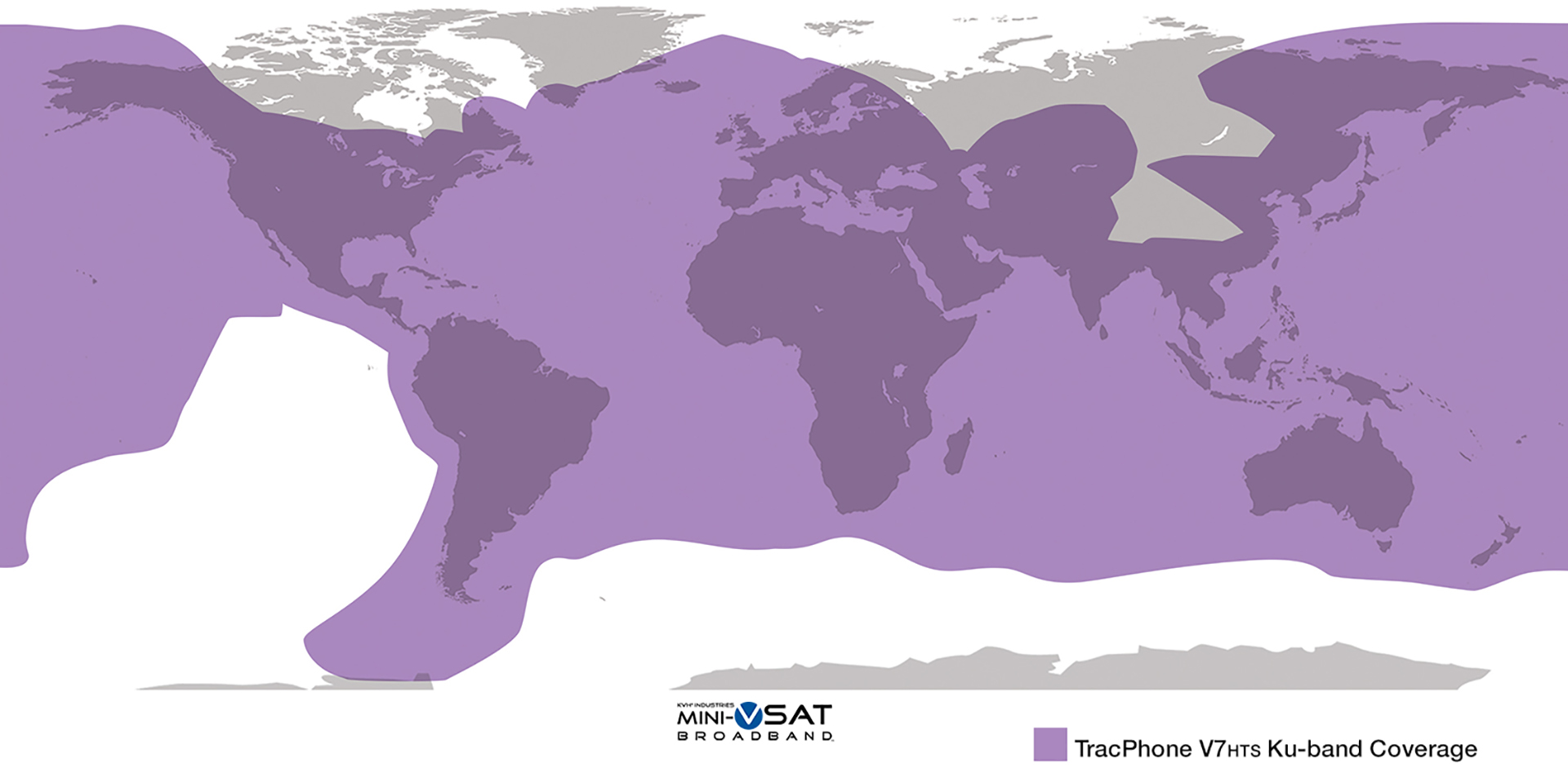 Given that the AgilePlans Global solution includes the VSAT hardware as part of the service, no initial investment is required for equipment acquisition, so the owner can enjoy important cost savings from the very start.
Additionally, the "myKVH" web service provides the owner with control over their fleet, ensuring real-time positioning displays for all the vessels, as well as other data communications control features on the same platform.
The entertainment services included in the AgilePlans Global solution allow the crew to enjoy news content, thanks to an independent data channel, which downloads on a daily basis content from NEWSlink TV y NEWSlink PRINT. This way, crew can be up-to-date on the most relevant events each day, in more than 20 different languages, thanks to KVH's extensive content platform.
A true improvement brought by Aeromarine for G Junquera Marítima Group and their crews.